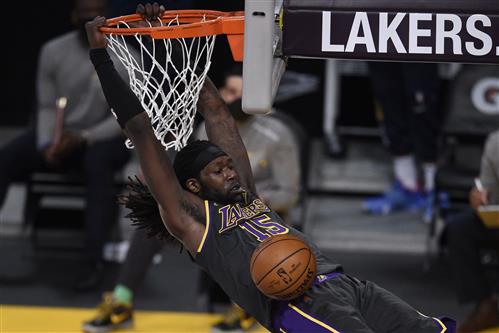 Just two years removed from winning their first NBA championship in franchise history, the Toronto Raptors are looking to get back into the playoff mix next season. After dedicating all of this past season to rebuilding and developing new talent, the Raptors have put together a nice core that features Fred VanVleet, OG Anunoby, Pascal Siakam, Chris Boucher, Gary Trent Jr., Rodney Hood, and Malachi Flynn.
Even with this strong rotation in place, the Raptors are still a few key players away from getting back to the postseason. This offseason they definitely will have their fair share of free agents to pick from, especially considering all the big-name players that are looking to explore the free-agent market and potentially find a new destination for next season. With all this said, let's take a look at the three players the Raptors need to risk it all for in 2021 free agency.
Andre Drummond
Coming off a year where averaged a double-double and shot nearly 50% from the field, Andre Drummond is exactly the kind of low-post presence the Raptors could use. With his ability to dominate on the glass and finish strong at the rim, Drummond would shore up the frontline of this young Raptors team and provide them with an upgrade over Aron Baynes.
The addition of Drummond would also give the Raptors plenty of size and length and provide them with a formidable frontcourt that currently features Siakam and Boucher on the wings. The signing of Drummond would give the Raptors a center with great size and spacing that could bring them back to the playoffs next season.