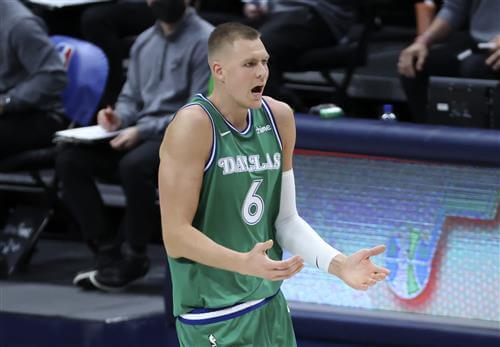 The 2021 NBA offseason is winding down with plenty of action in free agency and the draft. The draft class is one of the deeper ones in recent memory, as multiple players with first-round grades slipped into the second round, providing teams with a ton of depth. Meanwhile, a variety of key players changed teams in free agency.
The biggest trade of the offseason occurred between the Los Angeles Lakers and Washington Wizards. The Lakers acquired LA native Russell Westbrook from Washington in exchange for Kyle Kuzma, Montrezl Harrell, Kentavious Caldwell-Pope and the No. 22 overall pick in the 2021 NBA Draft.
That deal came on the heels of the Lakers reportedly agreeing to a trade with the Sacramento Kings that would have netted them Buddy Hield in exchange for Kuzma, Harrell and the 22nd pick, but they pivoted to the Wizards and Westbrook at the last second.
To the surprise of some, Westbrook was the biggest name moved on draft night. The reported blockbuster deals that may go down never materialized, but those deals could still occur during free agency.
Other stars including DeMar DeRozan and Kyle Lowry opted to switch teams as free agents. DeRozan landed with the Chicago Bulls while Lowry ended up a member of the Miami Heat. Now, the focus shifts to potential trades as training camp nears.
Here are three NBA stars that could be on the move in the next NBA blockbuster trade.
3. Ben Simmons
The Philadelphia 76ers worked the phones feverishly throughout the 2021 NBA Draft but they made all three selections they had. They selected Jaden Spring out of Tennessee at No. 28, then Mega Bemax big man Filip Petrusev at No. 50 and Charles Bassey out of Western Kentucky at No. 53.
Philadelphia worked hard to come to an agreement on a Ben Simmons trade but ultimately made no deal.
A big reason for that is the asking price, as Daryl Morey and company are asking for the moon in deals for Simmons. From the Warriors, the 76ers asked for Andrew Wiggins, James Wiseman, picks No. 7 and 14 in the 2021 NBA Draft and two future first-round picks.
While a trade wasn't consummated during the draft, it is clear that the 76ers are working hard to move him. The price is high, but that is exactly what they should be doing. Ask for as much as possible until they are incentivized not to.
Talks involving Simmons will likely continue throughout the offseason. With his name being mentioned so often, it seems like a foregone conclusion that he will eventually be traded. It would be tough bringing him back to the team for the 2021-22 season knowing the organization tried so hard to move him.