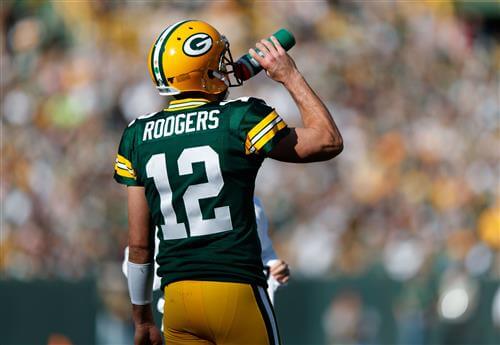 The Denver Broncos found their replacement for injured right tackle Ja'Wuan James on Wednesday, reportedly signing veteran Bobby Massie.
According to Massie's agents over at AMDG Sports, the nine-year veteran has inked a one-year, $4 million contract with Denver.
Read More- Aaron Rodgers Already Trying to Recruit Players to Join Him on New Team
Regardless of who is under center for the Denver Broncos in 2021, they needed to improve at right tackle. The aforementioned James opted out of the 2020 campaign due to the COVID-19 pandemic, leaving a gaping hole on the right side. Those who replaced him did not step up opposite left tackle Garett Bolles.
Massie, 31, has started 110 of the 118 games in which he's appeared since the Arizona Cardinals made the former Mississippi standout a fourth-round pick back in 2012. Over the course of the past five seasons with the Chicago Bears, he started all 64 games that he suited up in.
Now that the Broncos have filled one of their remaining roster holes, we look at three more moves the team should make ahead of training camp in late July.
Denver Broncos add another tight end to the mix
Despite the presence of Noah Fant, Denver seems to be pretty thin at tight end. If it is indeed Drew Lock or Teddy Bridgewater starting this coming season, adding another capable pass-catcher to the mix should be in the cards.
That's where someone like injury-plagued former Cincinnati Bengals tight end Tyler Eifert could come into play. He'd be a cheap option, likely signing a veteran minimum deal in the process. Eifert played in 31 of a possible 32 games over the past two seasons, recording a combined 79 receptions for 785 yards in stops with the Bengals and Jaguars.