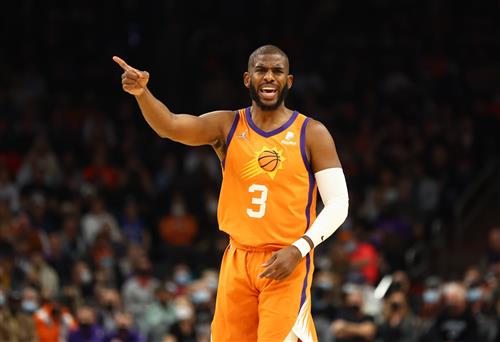 It wasn't so long ago that life was good for the Phoenix Suns. Now, it's just deeply complicated after their disappointing exit from the NBA playoffs.
Two years ago, they advanced to the Western Conference Finals. After winning a league-best 64 games over this year's regular season, they looked poised to do the same.
A crushing 123-90 defeat at the hands of the Dallas Mavericks in game 7 of the Western Conference Semifinals ensured those dreams would not become reality.
Now, this team has the potential to implode. It appears that Deandre Ayton's relationship with the organization has disintegrated just in time for his foray into Restricted Free Agency.
Meanwhile, Chris Paul is 37. He can't stave off the aging curve forever. Could the Suns' championship window be closing already?
It's hard to say. This team would be justified in choosing to run back their core. They could determine that one elimination game was not indicative of their ceiling. In mending the relationship with Ayton and paying him, they could run the same core back.
On the other hand, if that's not their preferred course of action, they could look into trading Chris Paul. Here are three ideas for deals we find intriguing.
Phoenix Suns Receive: G D'Angelo Russell
Minnesota Timberwolves Receive: G Chris Paul
With this deal, the Phoenix Suns are conceding something uncomfortable: their current arrangement wasn't built to last.
Timing is as important a factor as any other in this league. At 37, Chris Paul is well off the timeline of teammates Ayton (23) and Devin Booker (25). On the other hand, 26-year-old D'Angelo Russell is decidedly one of their peers.