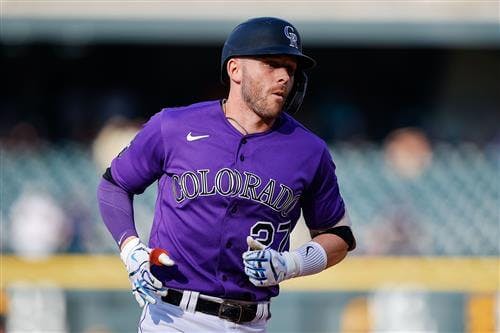 Before the 2021 MLB season, All-Star shortstop Trevor Story was floated in trade rumors as one of the most coveted talents on the market a year before hitting the open market. Even after a rough season, the young infielder enters free agency with plenty of teams still interested.
The 28-year-old shortstop experienced a trying year. Following the blockbuster Nolan Arenado trade, the Colorado Rockies signaled a rebuild and it reflected in the MLB standings. With less talent around him, a non-competitive environment and a nagging elbow injury, Story had one of the worst seasons in his MLB career.
It couldn't have come at a worse time. Colorado also didn't help matters by keeping him at the trade deadline, not allowing him to join a contender and robbing him of a fresh start. Fortunately, he will have plenty of teams to choose from this winter.
Let's examine the best landing spots for Trevor Story in free agency.