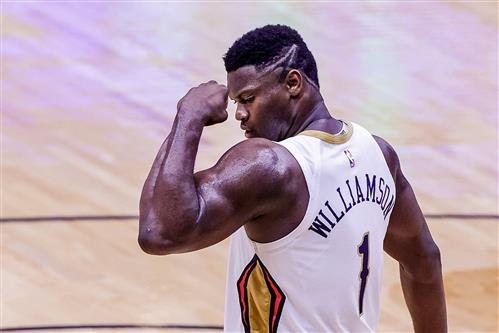 Whenever a team in the NBA finds a cornerstone player, it is their job to ensure that they do everything in their power to make that player content with the direction of the franchise.
Given the control that players now have over their careers, organizations have a few years to prove to their cornerstone players that staying with them is the best choice they could make.
For the New Orleans Pelicans, the time is ticking for them to show Zion Williamson that he should remain with them for years to come.
In Williamson's first two seasons with the Pelicans, they've failed to make the playoffs, and they've compiled a combined record of 61-83. While New Orleans has had talented players on the roster, they just let Lonzo Ball go in free agency, replacing him with Devonte' Graham.
Provided the buzz that surrounds Williamson, he may not want to remain on a small-market team that isn't in a position to contend for titles.
With the Pelicans possibly needing to swing for the fences to keep Zion Williamson happy, here are three trade targets the franchise should consider pursuing.
Damian Lillard
The Portland Trail Blazers are a team that doesn't seem to have much of a direction right now.
Portland replaced Terry Stotts at head coach with Chauncey Billups, and they missed out on quite a few big-name free agents this offseason. After taking part in the Tokyo Olympics, it remains to be seen if Damian Lillard is fond of what is going on with the Trail Blazers.
If Lillard finally requests a trade from Portland, New Orleans should be a team that extends an offer for the All-Star point guard.
It would likely take at least Brandon Ingram and draft picks for the Trail Blazers to send Lillard to the Pelicans, but New Orleans is loaded with assets they can move.
While the Pelicans would need more than just Lillard to become a contender in the Western Conference, it would be a great start in keeping Zion Williamson for the long haul.