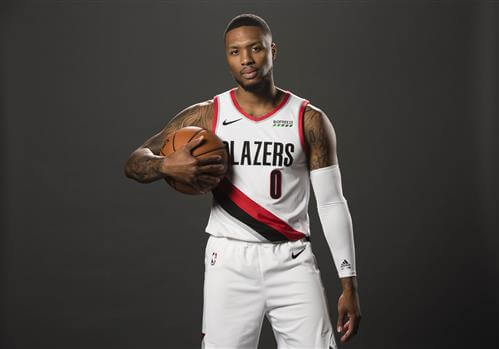 Portland Trail Blazers star Damian Lillard denies that he's requested a trade from the fledgling organization after a report surfaced that he wants out.
In no way does this mean Dame won't request a trade after Portland exited in the first round of the NBA Playoffs for the fourth time in five years.
Among those who Lillard is said to be targeting, the Miami Heat don't really have a ton of assets. Realistically, they can't compete with teams like the Golden State Warriors and New York Knicks in terms of trade packages for Lillard.
Even then, front office head Pat Riley has been able to pull off the unthinkable in the past. Below, we look at three ideal Damian Lillard trade scenarios to the Miami Heat
Miami Heat acquire Damian Lillard for package of picks
Heat get: Damian Lillard
Blazers get: Andre Iguodala, Goran Dragic, Kendrick Nunn, Precious Achiuwa, three first-round picks, two pick swaps
This potential deal gets a bit complicated due to the fact that Miami has team options on Iguodala and Dragic. The only way these Heat pick up said options is if they have a deal worked out to ship the two veterans off for another star player to team up with Jimmy Butler and Bam Adebayo.
In this scenario, Portland acquires three first-round picks (2024, 2026, 2028) as the centerpieces (all unprotected). It also reserves the right to swap first-round picks in 2023 and 2025. In terms of the youngsters coming in, Nunn would be part of a sign-and-trade and Achiuwa could act as a solid building block after a good rookie season from the forward.