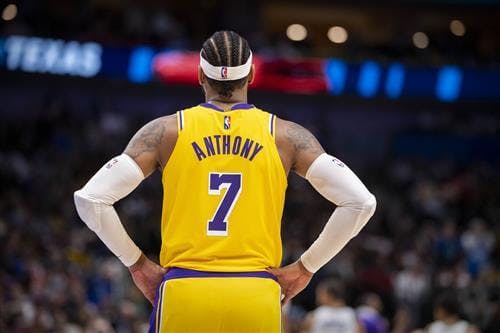 In an unfortunate turn of events, Danilo Gallinari's injury status has changed for the worst. The new Boston Celtics signee has now been diagnosed with a torn ACL in his left knee that will sideline him from anywhere between six to 12 months.
This isn't the first time Gallinari has injured that knee, as he suffered the exact same tear in 2013. So, it's time for the Celtics to think about dealing with Gallinari's absence not only internally, but also externally.
For that, Boston might have to peruse the free agent market. While the Celtics are a bit cash-strapped at the moment and have already put a lot of money into the current roster, they might not have to spend a ton for a rental-type player.
Here are three free agents that the Celtics could sign to fill the hole left by Gallinari's devastating injury.
3. Carmelo Anthony
Perhaps the most talked about potential free agent for the Celtics is future Hall-of-Famer Carmelo Anthony. While the 38-year-old is far from his prime, he had a solid stint in LA with the Lakers, putting up 13.3 points per game in the 2021-22 season.
Moreover, he played nearly a full season that year, which is impressive at his age and for most NBA players nowadays. Melo's shooting capabilities are well-known and he can even crash the boards effectively. Of course, he's not the world's greatest defender and his age will make him a liability on that side of the ball. Yet, with Gallinari, Boston wasn't planning to get a defensive stalwart anyway.