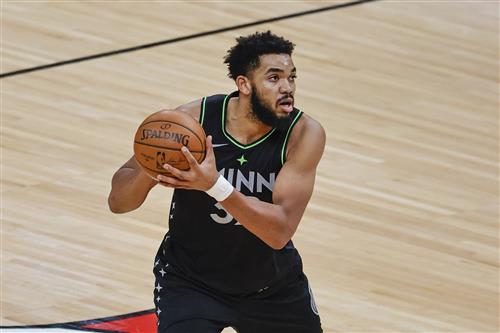 The Charlotte Hornets have been one of the most exciting teams of the season, as the acquisition of highly talented rookie LaMelo Ball catapulted them into competing for the playoffs. The Charlotte Hornets will likely seek to build around LaMelo Ball shortly and surround him with other players that can help him win.
The Charlotte Hornets have a good roster currently, but it does seem like they need another piece to truly compete in the Eastern Conference, which is full of strong teams with star power. One of the needs that the Charlotte Hornets is the need for a solid big man that can be their solution at the center position. The Charlotte Hornets may choose to acquire a big man via trade: here are the dream targets if that ends up being the case.
3. Myles Turner
Charlotte Hornets Receive: Myles Turner
Indiana Pacers Receive: P. J. Washington, Jalen McDaniels, Vernon Carey Jr., a future first-round pick
Myles Turner is one of the best defensive players in the league and is currently leading the league in BPG, averaging 3.4 blocks per contest. Turner even has the offensive upside of being a vertical threat and a floor spacer and is a perfect center to play with a playmaking star akin to LaMelo Ball. Myles Turner is a player that can dominate the defensive end while being a complementary piece on the offensive end. Turner is a traditional center with a diverse offensive game, and his presence on both ends could push the Hornets into contention.
Turner is a center that is just 25 currently, and it is unlikely that the Indiana Pacers would let him go easily. P. J. Washington would be the prospect that headlines this deal: he is a power forward with an all-around offensive game and is mobile enough to switch onto wings on the perimeter. Jalen McDaniels is a prospect who could potentially develop into a great 3 and D wing player, and Vernon Carey Jr. is a raw center that doesn't get much playing time on the Hornets. The future first-round pick should be a good sweetener for the deal, and this package provides the Pacers with a solid package for their starting centers.