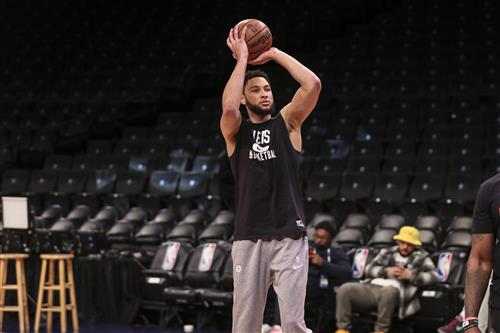 After their embarrassing Game 7 loss to the Dallas Mavericks, the Phoenix Suns are going to have some thinking to do. Many believed that this would finally be the year that Chris Paul would win his first championship ring. Instead, the team lost to the Mavericks at home for the first time since 2019 and will not watch the rest of the playoffs from the comfort of their homes.
The summer looms with some big decisions. The drama surrounding Deandre Ayton's contract extension has circulated the team all season. No deal ever got done, which means that Ayton is scheduled to become a free agent. There is a belief that Ayton is not coming back, especially since he played only 17 minutes in Game 7, which included none in the fourth quarter. If that is the case, the Suns need to get value in return and not let the former No. 1 overall pick walk for nothing.
Here are three blockbuster trade ideas that the Suns can do this summer to make sure that does not happen.
Suns Improve 3-Point Shooting With Christan Wood And Eric Gordon
Houston Rockets Receive: Deandre Ayton
Phoenix Suns Receive: Christian Wood, Eric Gordon
This trade would allow the Suns to open up more on offense. For starters, Ayton has one specific skill set. He benefits from pick-and-roll situations and is predominantly only able to finish around the rim. He has not developed a jump shot, which makes him one dimensional. While his rebounding and shot-blocking have gotten better, his defensive abilities do not overcome his inability on offense to finish anywhere outside 10 feet from the rim.
This trade would allow the Suns to have a better three-point shooter on both rotations. For starters, Wood is a way better outside shooter. Ayton made seven three-point shots last season, while Wood made over 100. He finished last season making 1.9 three-point shots per game. Gordon, another great outside shooter, could join the second unit and provide some deep shooting with an already talented bench. With Cameron Johnson and Gordon on the second unit, the Suns would have two talented wings that could spot up.
This would be a good move for the Rockets as well. The Rockets are rebuilding. Pending on what draft selection they get, the team could draft a player like Jabari Smith or Chet Holmgren. With Ayton in the middle, paired alongside Jalen Green and Kevin Porter Jr., the Rockets would have a talented young foundation that could probably compete in a few years. Plus, Ayton does have playoff success, having played in the NBA Finals last year. That knowledge of playing on a winner would help the young Rockets core develop into a winner.