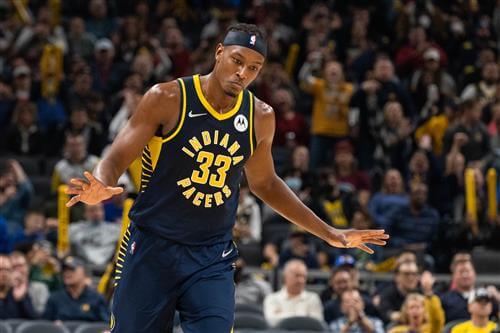 The Lakers have an opportunity to salvage this roster despite the mistakes the team made during the last offseason. Last year, the Lakers thought the best move was to acquire Russell Westbrook to form a big three with Anthony Davis and LeBron James. Ultimately, that decision failed as the Lakers missed the playoffs. With $47 million tied to Westbrook, $44 million tied to LeBron James, and $37 million to Anthony Davis, there are concerns about how the Lakers are going to fill the roster with young and athletic players.
Starting off the offseason, the Lakers have made moves to add Troy Brown Jr., Lonnie Walker, and Damian Jones. Those are a few minor moves that will help the team, but the Lakers will need to be deeper and more well-rounded if they have any chance of contending for the 2023 championship. There are moves out there that could bring the Lakers depth and make a more formidable starting lineup.
The issue is that there is now a new domino effect in the league since Kevin Durant asked for a trade. There is a chance that the Lakers could trade for Kyrie Irving, or Durant, or swing a deal to bring both players to town. It would require some pieces that have been rumored in previous trade rumors. For those reasons, the Lakers need to be patient and try to make a move for either or both of those players.
That is why the Lakers need to avoid making any of these three rumored blockbuster trades.
3. The Blockbuster Trade With The Indiana Pacers
Los Angeles Lakers Receive: Myles Turner, Buddy Hield
Indiana Pacers Receive: Russell Westbrook
The idea of Turner and Davis could be sound on defense, but it would be investing in two players that are both injury-prone.