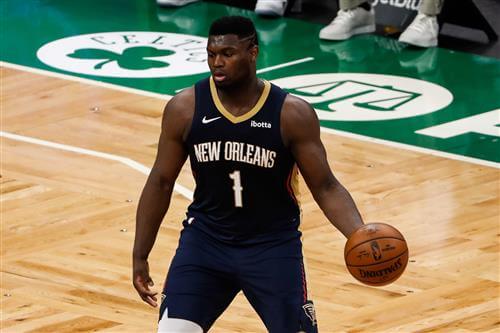 The New Orleans Pelicans' are waiting patiently to get Zion Williamson back on the court. Their hopes of becoming a good team with Williamson as their leader are becoming grimmer and grimmer. They may have to be brutally honest and realize that it might not work out.
Although the Pelicans are in no position where they have to trade Williamson, it might be something they have to consider. His injury issues are serious and it'll be hard to build a good team with him missing so much time. Cashing in the hype he still has may be worthwhile. Especially considering their time to contend is now and Williamson might not be the right guy for them, they should consider it.
New Orleans is still behind Williamson right now, but a change might be best for both sides. If the Pelicans do look to move on from Williamson, what would a trade look like?
3 best trade packages Pelicans must demand for Zion Williamson
Oklahoma City Thunder
Pelicans get: Derrick Favors, three-to-five first-round picks
Thunder get: Zion Williamson
If the Pelicans want draft compensation in exchange for Williamson, they should look in the Thunder's direction first, second and last. No other team can match their insane pile of draft capital.