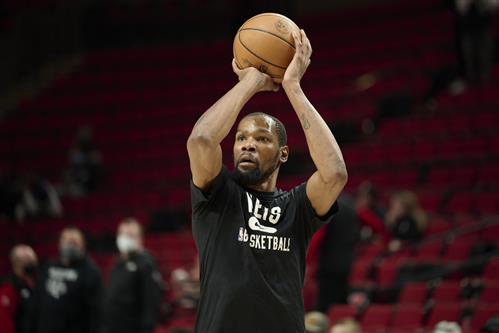 The Golden State Warriors won the 2022 NBA championship, and there's no doubt that this was a big win for them, especially since a lot of people didn't expect them to beat the Boston Celtics.
While it is clear that the Warriors are a championship-level team currently, they could always get better. Perhaps they could do so by trading for Kevin Durant, whom they have been linked with since he requested a trade.
In this article, we cover three trade packages for Kevin Durant that the Golden State Warriors will send out. It must be noted that to accept any package involving Andrew Wiggins, the Nets would have to trade away Ben Simmons to another franchise due to CBA rules involving Designated Rookie max extensions. Without further ado, here are the best trade packages to move Kevin Durant back to the Golden State Warriors.
Trade Package No. 3
Golden State Warriors Receive: Kevin Durant, Joe Harris, Seth Curry
Brooklyn Nets Receive: Andrew Wiggins, Draymond Green, Jordan Poole
This trade package would get the Golden State Warriors Kevin Durant, along with some elite shooters in Joe Harris and Seth Curry. However, they would have to move both Andrew Wiggins and Draymond Green, alongside an elite sixth man in Jordan Poole.
The benefit of this trade for the Golden State Warriors is easy to see: they would be able to add Kevin Durant while keeping elite young prospects like Jonathan Kuminga, James Wiseman, and Moses Moody. However, they would lose three key players that helped them win this year's championship, and have to take on Joe Harris' contract.