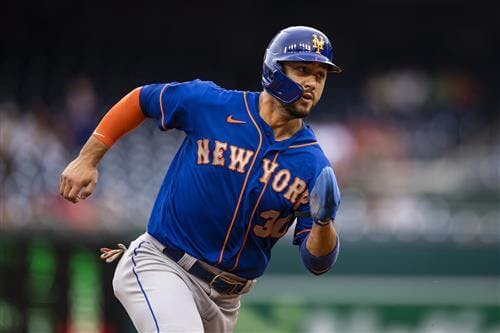 Michael Conforto is one of the better and more under-the-radar players on the MLB free-agent market. A career-long member of the New York Mets, Conforto looks poised to play elsewhere in 2022 given the team signed outfielders Starling Marte and Mark Canha, as well as them inking Max Scherzer to an historic contract.
The 2021 MLB season wasn't Conforto's finest work, as he was underwhelming at the plate. At the same time, he has been a reliable and productive right fielder with legitimate power from the left side for the majority of his MLB career. Conforto, 28, is a safe bet to get back on track.
Here are three ideal free agent destinations for Michael Conforto.
3. Michael Conforto gives the Cleveland Guardians a boost
The Guardians are in a holding pattern. They have a competitive roster that's looking to bounce back, but even at full force they need more oomph to make the American League Playoffs. Conforto would be a compelling addition to manager Terry Francona's depth chart.
A prevalent issue for Cleveland is a lack of impact and/or consistent hitters. Jose Ramirez is an elite third baseman, and Franmil Reyes has overwhelming power. Outside of the two sluggers, though, consistency is few and far between for their roster. Conforto gives them a much-needed upgrade in the grass while making their offense a respectable force.