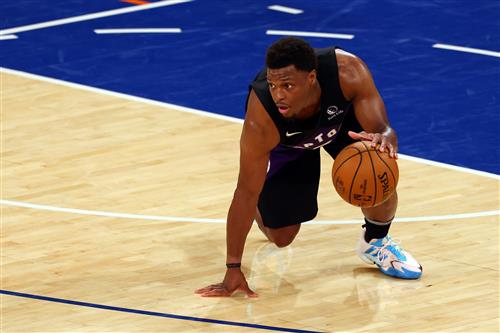 Given his current status with the Toronto Raptors, it's becoming more likely that Kyle Lowry will be looking for a new home in NBA free agency.
It would not be anything that's considered cruel and cowardly on his part by any means, especially when you factor in that Kyle Lowry helped deliver the Raptors their first title just a few years ago.
Read More - Los Angeles Lakers Can Land Russell Westbrook For 3 Players And 2 Draft Picks
He also put forth an all-out effort in last year's playoffs bringing them within one game of returning to the eastern conference finals. Even prior to his recent successes with the team, Kyle Lowry stuck with the Raptors through thick and thin and lead them to many deep playoff runs prior to their championship season.
Arguably the greatest Toronto Raptors player ever, the time for Kyle Lowry to move on has come. With a rebuild on the possible horizon and his free agency looming, the next chapter of his illustrious playing career will likely be with a title contender. With that said, let's take a closer look at the contenders that would be the best fit for him.
Kyle Lowry destinations:
Philadelphia 76ers
During the trade deadline this season, this was a move that nearly happened. Even though it fell through, it's a move that still makes sense for the Sixers to pursue. This is a team that could desperately use another playmaking threat in their backcourt. In Kyle Lowry, they'd have the perfect complement to Ben Simmons, and with Lowry running the point, this would allow them to move Simmons to small forward.
Plus they would have a backcourt of Lowry and Curry to provide plenty of scoring, defense, and clutch playmaking for their big man tandem of Embiid and Simmons. This also would open the floor to make way for Ben Simmons' drives and strong finishes at the rim and it would also allow Embiid to play his inside-out game more efficiently.