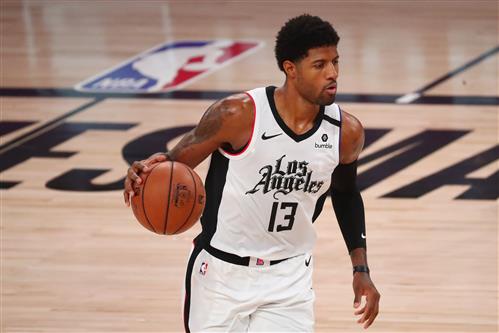 The Los Angeles Clippers and Paul George are in shambles. Their humiliating series defeat to the Denver Nuggets in the second round was shattering. The fact that they blew a 3-1 series lead to a relatively inexperienced Nuggets side just made things a lot, lot worse.
Some major changes a re brewing within the Clippers in what has become an even more important offseason for the franchise. Will this come in the form of LA breaking up the core they formed just last summer? Is it now time to pull the plug on the Kawhi Leonard-Paul George partnership, which has only had one season to really show its worth? Probably not.
However, we've seen crazier things in the past. The Clippers front office are in a frenzy, and it would not be surprising if they start panicking at this point. Trading away Kawhi Leonard — one of the best players in the NBA today — is out of the question. If anything, the untouchable status ends with him. Between him and George, it is the latter that would be more dispensable for LA.
George is a great two-way player — certainly one of the best in the business today. However, his fit with Kawhi has now been put into question. Hi terrible showing in the playoffs, which earned him the unfortunate nickname "Pandemic P," did not help his cause. Finally, he has two years remaining on his current deal, with a player option for the 2021-22 campaign. As such, the Clippers would need to offer him an extension sooner rather than later, unless they want to run the risk of having him walk next summer.
Despite all this, a Paul George trade seems unlikely at this point. The Clippers will likely give it another go next season. However, in the case that they actually try to move George, they have a number of options available for them.
1. Chris Paul, Oklahoma City Thunder
Oklahoma City Thunder Chris Paul just had one of the best seasons of his career last term, as he led his team to a great campaign. He has emerged as one of the hottest names in the trade market, and since he had some of his best years in LA, a reunion with the Clippers might just work.
Aside from the narrative, Paul fills a significant requirement LA needs right now — a legitimate playmaking point guard. In this respect, Paul still remains to be one of the best in the league, despite turning 36 next term.