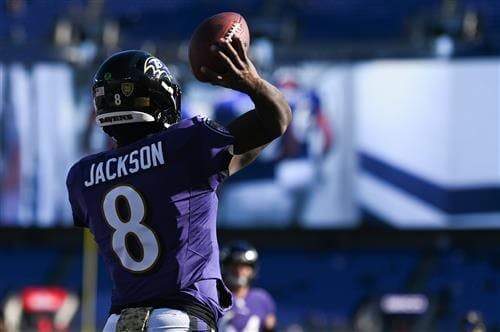 The 2023 NFL free agent class looks loaded, especially at defensive line, offensive line, defensive back and running back. Depending on how the next few weeks play out, top-end quarterbacks could be available to join new teams when the negotiation period begins on March 13, and free agency officially opens two days later on March 15. Which playmakers and impact players will land big deals? We ranked the top 50 on track to hit the open market.
A few top players on expiring deals have already signed new contracts with their respective teams -- including Green Bay guard Elgton Jenkins and Baltimore linebacker Roquan Smith -- since I ranked my top 25 free agents in November, and a few more will join them with extensions or franchise/transition tags before free agency officially opens. But this list is deep with talent. To make the 1-50 ranking, I factored in each player's age, positional value (QBs get a boost, explaining why six make the list), expected future production and scheme versatility.
Let's get to it, starting with the obvious No. 1 potential free agent.
1. Lamar Jackson, QB, Baltimore Ravens
Age entering 2023 season: 26
Jackson is the league's most electric player, with an upper-tier skill set that creates major issues for opposing defenses. Before a knee injury that sidelined him for the final six games of the season, he had 2,242 passing yards -- with 17 touchdowns -- and 764 rushing yards with three more scores. He's still young and can keep improving. With the positional value to demand a multiyear contract, Jackson is clearly the top player on the board. The Ravens have said they want to bring him back, and they could use the franchise tag next month.
2. Orlando Brown Jr., OT, Kansas City Chiefs
Age entering 2023 season: 27
At 6-foot-8, 340 pounds, Brown is a massive performer in the run game who uses his frame to compensate for average foot and body quickness in pass protection. During the regular season, he had a pass block win rate of 91.8% when blocking for Patrick Mahomes, which ranked 18th among all NFL offensive tackles. Brown played on the franchise tag in 2022 and surely is looking for a huge multiyear contract this offseason.
3. Javon Hargrave, DT, Philadelphia Eagles
Age entering 2023 season: 30
Hargrave's 2022 tape has boosted his free agent profile. The veteran tackle had 11 sacks and 37 tackles this season. His 17.2% pass rush win rate when he was lined up on the interior ranked third in the NFL (behind Kansas City's Chris Jones and Houston's Maliek Collins). Slippery off the ball with an upfield burst, Hargrave can knife through protection to hit the quarterback or use his lower-body power to push the pocket. Hargrave had 23 sacks in three seasons with the Eagles. Plus, he has the ability to control a gap in the run front.
4. Daron Payne, DT, Washington Commanders
Age entering 2023 season: 26
Payne posted career numbers in his contract season with 11.5 sacks and 32 solo tackles from the defensive tackle position. A big, powerful mover at 6-foot-3, 320 pounds, Payne is a disruptive defender with foot quickness and lower-body agility who can play in multiple fronts. His pass rush win rate when lined up inside (12.7%) ranked 12th in the NFL. He could be in line for a big deal based on his 2022 film.
5. Geno Smith, QB, Seattle Seahawks
Age entering 2023 season: 32
Smith led the NFL in completion percentage (69.8%) this season, and his QBR (60.9) ranked sixth among all quarterbacks. That's a big jump from the 58.8% completion rate and 43.6 QBR he posted over 46 games prior to this season. There's no denying that Smith played extremely efficient football this season, seeing things fast from the pocket. And those traits travel well in any passing scheme. Smith finished the season with 4,282 passing yards, 30 touchdowns and 11 interceptions. If he doesn't return to Seattle, he could be targeted to start elsewhere.