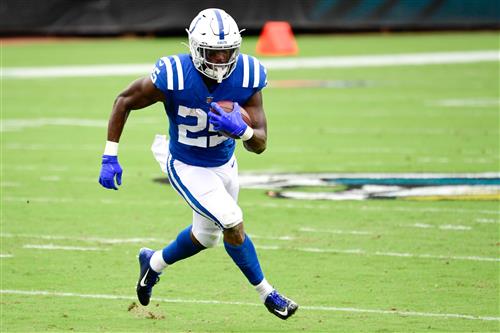 The first week of the 2021 NFL season has ended. The Baltimore Ravens and Las Vegas Raiders wrapped the opening slate with an overtime thriller on Monday night. Now, teams are on to their preparation for Week 2.
For some teams, strengthening the roster will be part of the equation. Many holes were exposed during Week 1, and as always, injuries played a factor. We saw our first major quarterback injury of the season, as Washington Football Team signal-caller Ryan Fitzpatrick landed on injured reserve with a right hip subluxation.
For those teams looking to make additions, the trade market will remain open until November 2. Each week until then, we'll examine the NFL's top-10 trade targets based on each team's on-field and salary-cap situations, players' roles, any relevant trade buzz and common sense.
The Selection Process
To reach our top-10 list, we have gathered 15 names likely to be on the trade block based on prior reports and logic.
New to this week's list is Dallas Cowboys linebacker Jaylon Smith, who played only 16 defensive snaps in Thursday's season-opener. Philadelphia Eagles running back Jordan Howard joins the list after spending Week 1 as a protected practice squad player.
We're also removing Arizona Cardinals pass-rusher Chandler Jones. Though the Cardinals have still not granted him a contract extension, Jones is proving too valuable to be moved. He had five sacks against the Tennessee Titans in Week 1. Cardinals linebacker Jordan Hicks is also coming off the list after he played 95 percent of the defensive snaps on Sunday.
The updated list is as follows, in no particular order:
N'Keal Harry, WR, New England Patriots
Zach Ertz, TE, Philadelphia Eagles
Stephon Gilmore, CB, New England Patriots
Jaylon Smith, LB, Dallas Cowboys
David Njoku, TE, Cleveland Browns
O.J. Howard, TE, Tampa Bay Buccaneers
Laurent Duvernay-Tardif, G, Kansas City Chiefs
Andre Dillard, OT, Philadelphia Eagles
James Washington, WR, Pittsburgh Steelers
Michael Thomas, WR, New Orleans Saints
CJ Henderson, CB, Jacksonville Jaguars
Marlon Mack, RB, Indianapolis Colts
Jordan Howard, RB, Philadelphia Eagles
Duane Brown, OT, Seattle Seahawks
Nick Foles, QB, Chicago Bears.
10. Jordan Howard, RB, Philadelphia Eagles
Howard isn't the most prolific running back on our list, though he was a Pro Bowler in 2016 and has two 1,000-yard campaigns on his resume. With teams like the Baltimore Ravens and the San Francisco 49ers dealing with running back injuries, Howard could become a viable trade commodity.
If a team doesn't first poach Howard from Philadelphia's practice squad, Philadelphia could look to elevate him to the active roster and work the trade lines. While the five-year veteran makes for a great insurance policy, the Eagles are happy with the backfield of Miles Sanders, Boston Scott and Kenny Gainwell.
"That group as a whole, very excited about those guys," offensive coordinator Shane Steichen said, per Mike Gregor of Heavy.com.
Howard was one of four protected players in Week 1, but Philadelphia did not move him to the game-day roster.
9. O.J. Howard, TE, Tampa Bay Buccaneers
Tampa Bay Buccaneers tight end O.J. Howard made last week's list largely because the Bucs are loaded with playmakers. The 2017 first-round pick isn't one of Tampa's top offensive weapons or even its top tight end.
Rob Gronkowski remains Tom Brady's favorite tight-end target.
Thursday's game against the Cowboys did nothing to suggest the Buccaneers are going to find a role for Howard. He played just six offensive snaps, fewer than both Gronkowski and fellow tight end Cameron Brate.
Howard has shown his potential in the past—in 2018, he caught 34 passes for 565 yards and five touchdowns—and could land a prominent role with a different franchise. If a team comes calling, the Buccaneers will likely make him available.