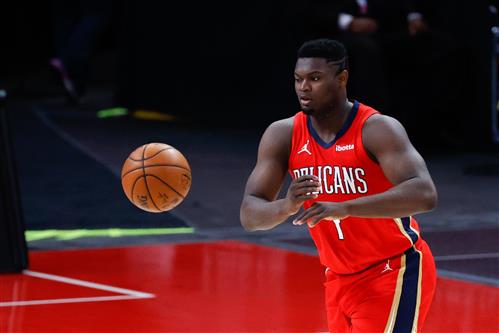 Zion Williamson to the New York Knicks has always felt preordained since before he stepped foot on an NBA court. When the lottery order was announced in 2019, Knicks fans nearly rioted. Somehow, it felt as if the lottery odds wouldn't apply to them.
The rest is history. The Knick landed the third pick and selected Williamson's Duke teammate RJ Barrett. Williamson's reaction to landing in the Big Easy has inspired speculation that he's had a foot out of the door since the moment he walked in the room.
Meanwhile, the Knicks have to be happy with their decision. Barrett hasn't produced like his college running mate in the time each has spent on the floor.
Unlike Williamson, he's at least been able to stay there. A slew of injuries has left Zion on the injury report more often than he's been in the starting lineup.
When he has been able to see the floor, he's lived up to the immense hype surrounding him leading up to the draft. If he can get healthy, he's obviously got superstar talent.
The question is whether he'll continue showing it off for the New Orleans Pelicans. Rumors continue to suggest that he wants out. If a formal trade demand comes, the Pelicans may be forced to oblige it.
New Orleans Pelicans Receive: RJ Barrett, 2022 First-Round Pick (NYK), 2024 First-Round Pick (NYK)
New York Knicks Receive: F Zion Williamson