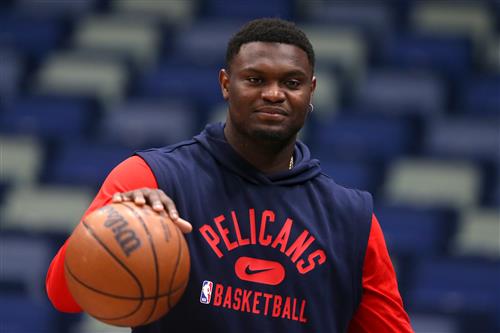 The New Orleans Pelicans will not be looking to shop Zion Williamson this NBA offseason.
In fact, they'd probably rather take any other course of action. Granted, health concerns have kept Williamson off the floor for a large portion of his young NBA career so far. Still, the potential he's flashed when he has managed to suit up has been too tantalizing to give up on.
Having said that, some rumors suggest that Williamson will force their hand. If he makes a trade demand, the Pelicans are suddenly left to deal with an outcome that's probably inevitable: he's as good as gone.
The Charlotte Hornets may not be the first suitor that comes to mind for his services. They shouldn't be the last, either. A pairing of LaMelo Ball and Zion Williamson would threaten to dominate this league for a decade.
The transition attack alone would be unstoppable. It's hard to envision a better target for Ball's prodigious passes than Williamson.
Here are two trade packages that bring the two young superstars together.
New Orleans Pelicans Receive: F Kelly Oubre, C Kai Jones, 2022 First-Round Pick (NOP), 2022 First-Round Pick (CHA), 2025 First-Round Pick (CHA), 2028 First-Round Pick (CHA)
Charlotte Hornets Receive: F Zion Williamson
Consider this the prerequisite "draft picks" package.