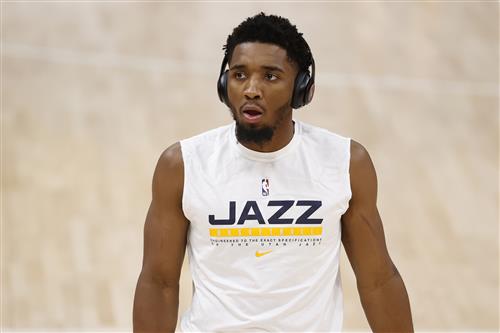 If the NBA's rumor mill has any truth in it, Donovan Mitchell's days with the Utah Jazz are numbered.
There's every reason to believe they are. The Jazz had a horribly disappointing 2021-22 season. They finished with an acceptable 49 wins and lost to the Dallas Mavericks in the first round of the playoffs.
For a veteran team with championship aspirations, that won't suffice.
Meanwhile, the Philadelphia 76ers can't be satisfied either. Granted, they advanced a round in the playoffs, but they had their sights set on higher than a second-round exit. Without the firepower to get past the Miami Heat, they're likely to pursue impact players this offseason.
In other words, a Mitchell-to-Philly framework is plausible. We know that Philadelphia 76ers general manager Daryl Morey will pursue stars at all costs. Could he pair Mitchell in a backcourt with James Harden?
Here are two trade packages that allow him to do exactly that.
Utah Jazz Receive: F Tobias Harris, G Tyrese Maxey, 2023 First-Round Pick (PHI)
Philadelphia 76ers Receive: G Donovan Mitchell, F Royce O'Neale
The Philadelphia 76ers won't be able to trade for Donovan Mitchell, or any star player, without including Tobias Harris' contract. That is, of course, unless they're willing to part with one of Joel Embiid or Harden. Consider this a bet that they're not.
Harris' contract is widely viewed as a net negative, but it's worth the sweeteners the Sixers are attaching here. Obviously, this package is highlighted by Tyrese Maxey.