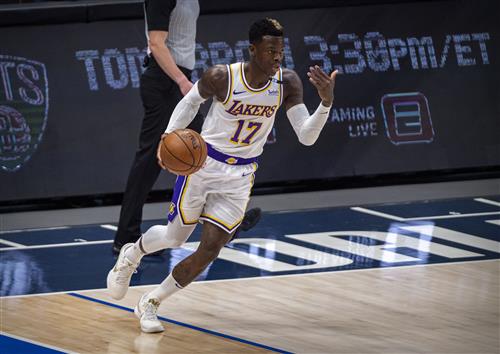 After failing to live up to expectations with the Lakers this past season, a return to LA is highly unlikely for Dennis Schroder. His previous stints in Atlanta and Oklahoma City proved him to be a reliable scorer and playmaker who could also be a scrappy perimeter defender. With Schroder and the Lakers clearly not on the same page anymore, a change of scenery seems to be the best move for Schroder this offseason.
Now that the Bulls are looking to find the right backcourt partner for Zach LaVine, and they have previously shown strong interest in the veteran point guard, this could be the perfect place for Schroder to start over. On the Bulls, Schroder would be getting a fresh start and joining a team that's looking to build off their progress from last season and make the NBA Playoffs in 2022.
This could be an exciting new partnership that would elevate both Schroder and the Bulls into a new chapter. For a Chicago team that's been in disarray for quite some time now, Schroder would be a much-needed upgrade at point guard for them. With all this said, let's take a look at the two reasons the Bulls need to sign Dennis Schroder during 2021 NBA Free Agency.
Dennis Schroder and Zach LaVine would make a great backcourt pairing
As an explosive two-way guard that can light it up from anywhere and finish strong at the rim, Zach LaVine has vastly improved his game and grown into an all-star caliber scoring guard over the past few seasons. Adding a veteran playmaker with a sound defensive presence and a solid jumper like Dennis Schroder would do wonders for LaVine and help him to continually develop his game.