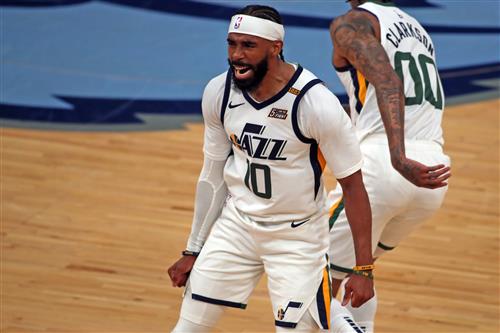 The Utah Jazz had high expectations heading into the 2021 NBA playoffs, especially after they finished the regular season with the best record in the league. Unfortunately, they came up short in the Western Conference semifinals after they lost to the Los Angeles Clippers in six games. What made Utah's exit more disappointing is the fact that they blew a massive chance against an LA squad that was missing its franchise superstar Kawhi Leonard.
The Jazz could use this strong 2020-21 campaign to build on for next year. However, they may need to make some changes this offseason to get more equipped for a championship run in 2021-22. With that, here are two major decisions the Jazz need to make this offseason after falling short of their goal.
Read More: 20 NBA Players Most Likely to Be Traded This Offseason
2. Re-signing Mike Conley Jr.
Mike Conley's contract is set to expire this 2021 offseason, and he will be an unrestricted free agent. It's likely that the Jazz will bring back the veteran as he serves as a steady hand for them at the point.
In 51 regular season games, Conley averaged 16.2 points and 6.0 assists while shooting 44.4 percent from the field and 41.2 percent from three. Unfortunately, the 33-year old wasn't available for the Jazz in their second round series against the Clippers, save for Game 6 where he struggled mightily in his return.
Perhaps their series could have gone differently if Conley was at full health for the entire time. He was a vital piece for Utah's success with his ability to create plays for himself and his teammates. Likewise, he served as one of Utah's primary playmakers and could have eased the load off Donovan Mitchell's shoulders.