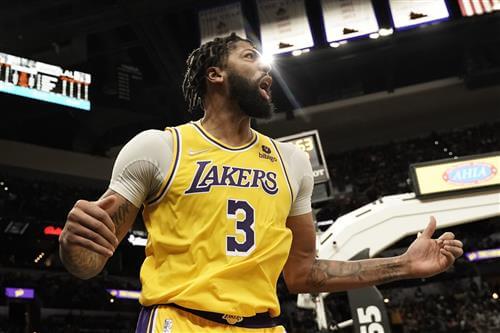 The Los Angeles Lakers will probably not trade NBA superstar Anthony Davis this summer. Still, "probably" is far removed from "definitely".
The Lakers' 2021-22 season was so disastrous that no possibility is off the table. In this era of player movement, Davis is probably not untouchable.
His value is probably not as high as the Lakers would like either. Realistically, Davis hasn't been himself in two years. Any team acquiring him is taking a risk at this point. If he can return to form, it will prove a risk worth taking.
The Lakers should at least listen to offers. They're that desperate. In all likelihood, they'll look to move Westbrook first.
That's fine, but they could actually get value for Davis. If the right deal came along, they'd have to at least give it some thought.
If the front office is open to the idea of trading Anthony Davis, here are two darkhorse candidates to land his services.
Charlotte Hornets
The Charlotte Hornets have a dire need for a big man. Anthony Davis is not far removed from being one of a handful of the best in the NBA. This pairing makes perfect sense. The only question is, what makes the Hornets a darkhorse?
Well, they're a small-market club who aren't generally known for taking big swings. If they surrender value for Davis, only for him to demand a trade in a couple of short years, they'll have squandered those assets. Plus, isn't it just hard to picture Davis in a Hornets uniform? It doesn't feel like something that could happen.