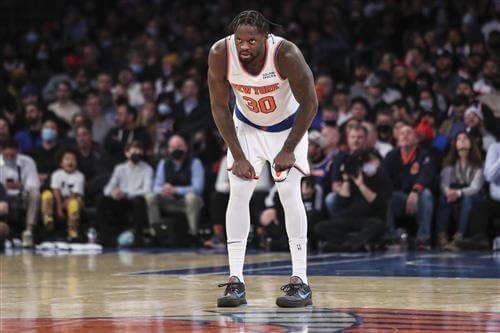 As the NBA playoffs rage on, LeBron James' absence from the festivities only grows more noticeable.
Fans of the league have grown accustomed to seeing him on its biggest stage. Unfortunately, his Lakers didn't come remotely close to qualifying to perform there. In fact, they couldn't even punch a ticket to the play-in tournament.
There's ample blame to go around. Russell Westbrook's fit alongside James was even worse than it looked on paper. Anthony Davis was a shell of himself when he even made it onto the floor. The supporting cast was weak. Frank Vogel is already fired.
The Lakers need help. With three max contracts and minimal draft capital on their books, it may not be easy to find.
For that reason, we're going to ground ourselves in reality to an extent here. Yes, these are dream targets, but no, you're not going to see names like Luka or Giannis here. Magic Johnson himself probably wouldn't dare to dream that big.
With that said, here are two dream trade targets for the Los Angeles Lakers to monitor this summer.
Julius Randle
The 2021-22 season was not kind to the league's biggest markets. The New York Knicks were practically as disappointing as the Lakers.