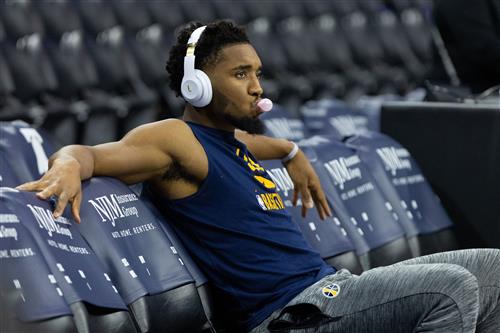 Donovan Mitchell's days in Salt Lake City may be numbered. Many observers already have him circled for an exit this summer. The NBA rumor mill has been working overtime to suggest hypothetical landing spots, but lately, it's slowed down.
Allegedly, Mitchell would be interested in joining one of the Atlanta Hawks or Miami Heat in a trade.
The former would make for an interesting fit. Mitchell and Trae Young would be one of the most outstanding offensive backcourts in the entire NBA. At the same time, they'd be one of the very worst on the defensive end of the floor.
The Hawks may not care. They've already leaned into an offensive identity over Young's tenure with the organization. What's to stop them from doubling down?
They may not be able to stop anybody next season with a Young/Mitchell backcourt, but nobody would be able to stop them either.
If the organization wants to see how that pans out, here are two trade packages that land Mitchell with the Atlanta Hawks.
Utah Jazz Receive: F John Collins, G Kevin Huerter, 2023 First-Round Pick (ATL)
Atlanta Hawks Receive: G Donovan Mitchell
If a Mitchell-to-Atlanta trade does transpire this summer, this feels like the most likely iteration of a deal.
The Utah Jazz may prefer to grab some proven NBA talent. As a small-market club, they're typically opposed to orchestrating long-term rebuilds. This deal allows them to stay competitive, get younger, and gain some draft capital in the process.