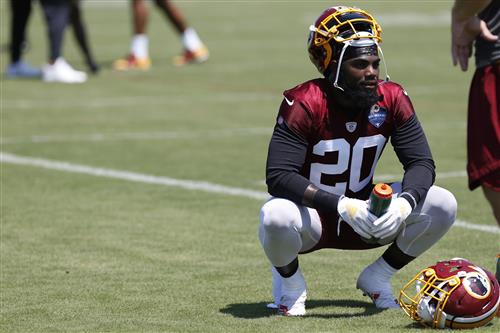 Thanks in large part to a declining salary cap, more high-priced veterans could be released this offseason than in previous years.
After working with a budget of $198.2 million in 2020, the cap is expected to fall between $180 million and $185 million in 2021. Here are 15 notable players whose deals could be too hefty to keep on the books:
(Contract information courtesy of OverTheCap)
Broncos LB Von Miller
Years left on contract: 1
2021 cap savings: $18M
2021 dead money: $4.13M
Miller has been the face of the Broncos for a decade, but he turns 32 in a few weeks and he missed all of last season. There's no guarantee he'll return with the same type of explosiveness that made him a perennial Pro Bowler, and Denver already has a young pass-rusher to move forward with in Bradley Chubb. Miller has also been the subject of an undisclosed criminal investigation and could face NFL discipline even if he isn't charged, making him a huge risk to retain for $22 million.
Chiefs LT Eric Fisher
Years left on contract: 1
2021 cap savings: $11.97M
2021 dead money: $3.18M
Chiefs general manager Brett Veach said Monday he's optimistic Fisher will be healed from his torn Achilles in time for training camp, a sign he's planning for the longtime tackle to stick on the roster. But Kansas City is more than $20 million over the projected spending limit, which means someone's got to go. And Fisher is more likely to miss a chunk of the 2021 season than Veach let on - the left tackle ruptured the tendon in January, and Achilles injuries usually take about a year to recover from. He could be the odd man out when all is said and done.
Washington S Landon Collins
Years left on contract: 4
2021 cap savings: $-1.88M
2021 dead money: $18.8M
Washington would incur a greater cap hit by releasing Collins now than if the team keeps him unless it ties a post-June 1 designation to his name. In that case, his remaining guarantees and prorated portions of his signing bonus would be spread out over two years, leaving Washington with a bill of $9.2 million this year and $9.6 million next year. Based on how well Kamren Curl fared upon replacing Collins in 2020, Washington may go that route.