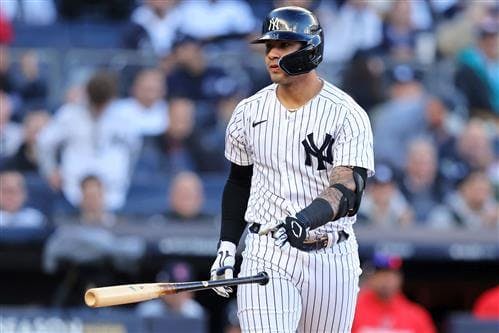 Here, theScore identifies 14 players who could be traded this offseason and ranks the likelihood of a deal happening - using a scale from 1 (unlikely) to 5 (extremely likely).
Corbin Burnes, Brewers
Age: 28
Position: SP
Contract: 2nd-year arb eligible (FA after 2024)
Trade factor (1-5): 3
Burnes would obviously bring a haul back to the Brewers. The 2021 NL Cy Young winner crossed the 200-inning threshold for the first time in 2022 and led the Senior Circuit in strikeouts. But would Milwaukee actually trade its ace? Burnes said in September that he's heard "nothing" from the Brewers about a possible extension, and the midseason Josh Hader trade proved they don't shy away from controversial deals. Hunter Renfroe was also already moved out this month in order to clear some payroll. If they're going to do it, this might be the time, but they're also not under any pressure to deal him. Sitting back and waiting for the right return remains the most likely scenario.
Dylan Carlson, Cardinals
Age: 24
Position: OF
Contract: 1st-year arb eligible after 2023
Trade factor (1-5): 4
The Cardinals have a surplus of outfielders, and Carlson's the likeliest of the group to be dealt. While he went into a bit of a sophomore slump at the plate this year, there's still a lot to like. He's a switch-hitting outfielder one year removed from being a Rookie of the Year finalist and is capable of playing solid defense at all three outfield spots. He's also still one year away from arbitration. It would be surprising if there isn't a market for Carlson's services; the only question is whether a deal presents itself.
Bobby Dalbec, Red Sox
Age: 27
Position: 1B/3B
Contract: 1st-year arb eligible after 2023
Trade factor (1-5): 4
Things just haven't gone according to plan for Dalbec in Boston. After flashing his prodigious power at the end of the 2020 campaign, the infielder has struggled over the past two seasons, culminating with a disastrous 80 wRC+ in 117 games in 2022. With Triston Casas looking ready to take the mantle at first base, there doesn't appear to be a pathway to consistent playing time. Both he and the Red Sox might benefit from a change of scenery.