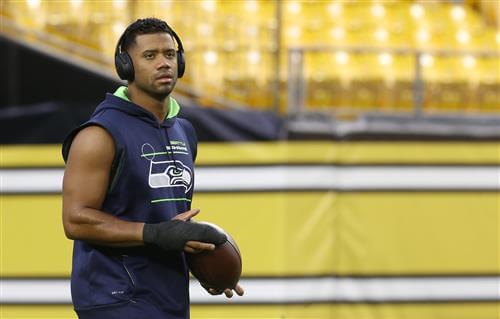 This is going to be another wacky offseason of quarterback movement. You can already see it. Change is already in the air. It's looking increasingly inevitable in more organizations than one would expect, given all the upheaval of the last few years.
Upwards of half of the league could be in line for a QB switch by 2022. Yeah, crazy but true.
There are already a slew of Band-Aid QB moves for 2021 that are proving to be a poor fit. There are a bunch of clubs where the coach and GM are already on the hot seat, which could very well spell change at the quarterback position as well in just a few short months. It isn't very pretty under center in far too many places, and when you factor in the recent unrest regarding future Hall of Famers like Russell Wilson and Aaron Rodgers, too, it's not difficult at all to imagine a 2022 scenario in which there are teams clamoring for a new signal caller, in a draft year unlikely to be as robust at that position as most recent years.
Buckle up. It's going to be wild. Again.
Sure, we are just about a third of the way through the regular season, but follow me here. It's becoming obvious that a wide swath of teams do not have their QB of 2022 on the roster, let alone a QB of the future. And the competition to get to the top of the draft, or to land someone like Wilson or Rodgers or Deshaun Watson, figures to be quite intense. Here are the teams most likely to be looking to upgrade at the QB spot come 2022:
Carolina Panthers
Sam Darnold ain't the answer. The last three games have been brutal and this was never the QB solution owner David Tepper was sold on in the first place. Too many turnovers. Too few big plays. Not enough completions. Without RUN CMC, it is particularly ugly. Tepper has long wanted Watson. At some point he may get him. But after going through Teddy Bridgewater and now Darnold, the Panthers are making one splash or another at QB next year.
Detroit Lions
Jared Goff was a high-priced salary dump. He is functional at best, and with this coaching staff on offense (less than innovative) and with this cast around him, you have no shot to win. He was never gonna be more than a look-see, and he could end up benched sooner rather than later. No one will be hotter to draft a QB than the Lions.