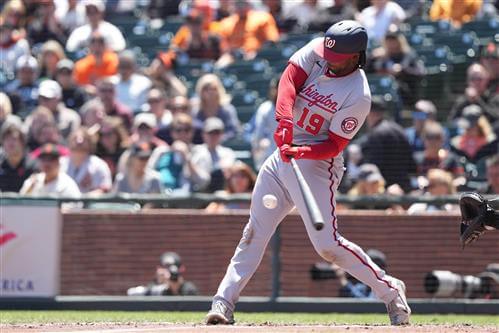 As always, this year's trade deadline will prominently feature many players who will be eligible for free agency after the season. Here's a look at 10 rental hitters off to strong starts who could be available in trade. All of the teams included in this post currently feature playoff odds below 35%.
Josh Bell, Nationals: 178 wRC+. Off to a blistering start, Bell has sliced his strikeout rate to less than 10% in the early going. There's a strong chance the Nats send him to a contender this summer. The Twins would make for a nice fit.
Xander Bogaerts, Red Sox: 157 wRC+. There's little question Bogaerts will opt out of his contract after the season, but the 10-19 Red Sox at least have a fighting shot at the playoffs this year (FanGraphs gives a 21.8% chance). If the team fades further, it'll make sense to put Bogaerts on the market. However, Bogaerts has full no-trade protection, so he controls his fate. The Angels and Cardinals could make for good matches.