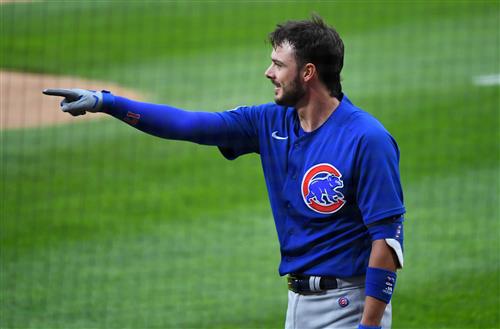 Major League Baseball's trade deadline passed Monday afternoon, with Mike Clevinger serving as the biggest name to change teams. Clubs will now be unable to make external additions through the rest of the 2020 MLB season, but that doesn't mean that the speculation has to end there. Rather, we decided it would be a worthwhile endeavor to preview the offseason trade market.
Below, you'll find 10 veterans who could possibly be moved in deals this winter. Note that we're not saying they will be moved, or that they're the likeliest to go; only that there's reason to think they'll pop up in conversations before Opening Day 2021. (The players are listed alphabetically.)
Xander Bogaerts
Chaim Bloom traded Mookie Betts in his first offseason at the helm. Would he trade Xander Bogaerts in his second? We're not so sure. Bogaerts, who has blossomed into a fantastic hitter, gained no-trade protection at the deadline and is under contract for at least another five seasons at $20 million a pop (or, less than his market value). Bloom will probably listen if someone wants to talk about Bogaerts, and it only takes one conversation to change the tide. We just don't see a great incentive to move him, or a reason to be in a hurry about it.
Kris Bryant
The Cubs never appeared to get close on a Kris Bryant trade last winter, but they'll probably explore the possibility again this offseason. He's a year away from free agency and, barring a late-season turnaround, he'll be coming off a disappointing and injury-interrupted campaign. Bryant has been a reliable above-average hitter throughout his career, so the biggest concern with him is his health. It's anyone's guess whether the Cubs will be able to extract fair value.