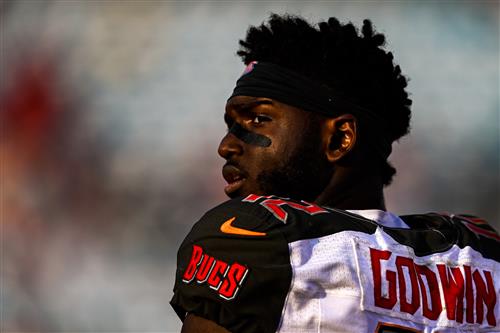 Super Bowl LV will feature Patrick Mahomes and Tom Brady as the Tampa Bay Buccaneers face off against the Kansas City Chiefs. For everybody else, the offseason has already begun.
NFL free agency begins on March 17, the first day of the new league year. Here are the most coveted names that will be on the market for any and all teams looking to improve.
1. Dak Prescott, QB, Dallas Cowboys
Prescott is coming off a lost season due to a nasty ankle injury, but if the Cowboys decide they want to go in another direction after franchise-tagging their quarterback last year, suitors will line up around the block. Prescott was on fire before his injury, throwing for 1,856 yards and nine touchdowns to four interceptions in about four and a half games. He was stellar the year before, throwing for 4,902 yards and 30 touchdowns with 11 interceptions. Prescott has yet to win a playoff game, but he also hasn't posted a losing record in a full season as a starter. He is a top-10 quarterback when he's healthy and approximately 24 teams would view Prescott as an indisputable upgrade from their current quarterback.
It's hard to imagine Dallas will let him walk after the team completely fell apart without him under center. But if they do, Prescott will be the most coveted man on the market.
2. Chris Godwin, WR, Tampa Bay Buccaneers
It is mildly surprising the Bucs haven't inked Godwin to an extension yet, but such machinations are put on hold when Tom Brady comes to town. Regardless, Godwin is one of the league's best receivers and is in the final year of his rookie deal. He caught 65 passes for 840 yards and seven touchdowns in only 12 games this year, following up a stellar 2019 stat line of 86 catches for 1,333 yards and nine touchdowns in 14 games. Godwin is big enough to outmuscle opposing corners on short routes and fast enough to run right by them on deep routes. He is a legit No. 1 wideout and will be paid as such, probably by Tampa Bay. But anybody could come in and blow him away with a huge offer that will be worth every penny, even with the mild case of the dropsies he's suffered from in the postseason.
3. Allen Robinson, WR, Chicago Bears
Robinson is highly unlikely to end up with the Bears again if his final press conference is any indication, and he recently liked a tweet suggesting he and Deshaun Watson go to the Jets together. Even if it isn't with Gang Green, Robinson is the first player on this list who will definitely be in a different uniform come fall. Robinson is a great jump-ball specialist who managed to eclipse 1,000 yards on the season with six touchdowns despite catching passes from the unholy duo of Mitchell Trubisky and Nick Foles. It's his second consecutive season with over 1,000 yards. Again, in Chicago. With Trubisky throwing him passes.
On top of all that, Robinson is only 28-years-old and still has a few good years left in him. He isn't as dominant a No. 1 receiver as his counterparts around the league, but he was still No. 7 in the NFL this year in receptions per game (6.4) and No. 13 in yards per game (78.1). A receiver with that kind of production doesn't hit the open market very often, and Robinson will get paid.