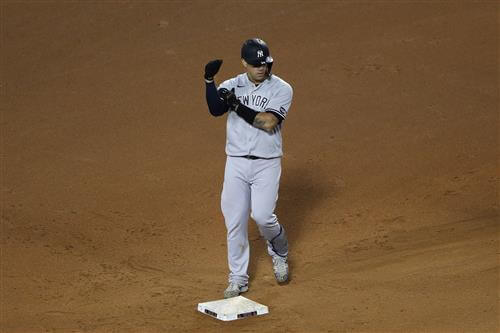 In this two-part series teeing up next week's (virtual) winter meetings, theScore's MLB editors identify 10 players who could be dealt in each league this offseason and rate their likelihood of being traded.
Francisco Lindor, Indians, SS
Remaining contract: Final year of arb
Trade probability: ?????
Potential fits: Blue Jays, Reds, Mets, Yankees, Phillies, Cardinals
The Cleveland Indians reportedly intend to trade their All-Star shortstop at some point this winter, which makes him the most coveted player in the game. He has only one year remaining on his contract, but Lindor could be the difference between a team being a playoff hopeful and a legitimate World Series contender. The club that acquires him - for what should be a top-notch collection of prospects - would likely be the first in line to negotiate an extension, similar to how the Los Angeles Dodgers signed Mookie Betts to a 12-year pact after acquiring him from the Boston Red Sox.
Blake Snell, Rays, SP
Remaining contract: 3 years, $40.8M
Trade probability: ?????
Potential fits: Angels, Astros, Blue Jays, Dodgers, Marlins, Mets, Padres, Phillies, Red Sox, Twins, White Sox, Yankees
Since getting controversially lifted in the decisive Game 6 of the World Series against the Dodgers, it's seemed Snell's days with the Tampa Bay Rays are numbered. Now, his name is unsurprisingly popping up in the rumor mill as the Rays look poised to continue trading their players at the peak of their value after inking them to a team-friendly contract. To date, the Rays have paid Snell just under $9 million, but the left-hander's salary goes up to $11 million next year and increases incrementally over the subsequent two seasons. If the front office believes it can get back pieces that help the team win both now and in the future while cutting costs, it'll do it. If not, the Rays could keep their Cy Young winner for one more season.
Gary Sanchez, Yankees, C
Remaining contract: 2nd-year arb (FA after 2022)
Trade probability: ?????
Potential fits: Cardinals, Marlins, Mets, Padres, Rays, Rockies
Sanchez is coming off an atrocious season both at the dish and behind it, but one of those seems fixable. Among all hitters with at least 150 plate appearances last year, Sanchez finished second-last with a .159 BABIP. Sure, part of that is because he's slow, but he was also incredibly unlucky: Sanchez was 97th percentile in barrel rate, 92nd percentile in hard-hit rate, and 89th percentile in exit velocity, according to Baseball Savant. There's no reason he can't morph back into the prodigious slugger he once was, and it may take just one team banking on that happening to lure him away from the New York Yankees.
Lance Lynn, Rangers, SP
Remaining contract: 1-year, $9.33M
Trade probability: ?????
Potential fits: Twins, Phillies, Angels, White Sox, Red Sox, Dodgers, Yankees
The best time to trade Lynn was this past summer after he posted a 1.93 ERA through his first eight starts. The second-best time to trade him is this offseason. The wheels came off in September (5.51 ERA, 1.29 WHIP), but he proved he can stabilize a rotation. He eats innings for breakfast, throwing fewer than six in only two of his 13 starts in 2020. The Texas Rangers have made him available, so it may be a matter of when, not if he gets dealt.