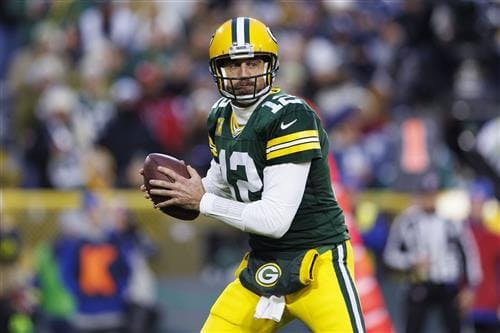 Aaron Rodgers is far from certain to return to the Green Bay Packers next season, and there is at least one team that is determined to convince him a fresh start would be in his best interest.
The New York Jets have been mentioned as a logical fit for Rodgers should the Packers trade the star quarterback. One source told Tony Pauline of Pro Football Network that Jets general manager Joe Douglas has admitted to people around the NFL that he will "go all out" in an attempt to land Rodgers.
If true, that would constitute tampering. Rodgers remains under contract with Green Bay through 2026, but the Packers may not be concerned about other teams courting the reigning NFL MVP.