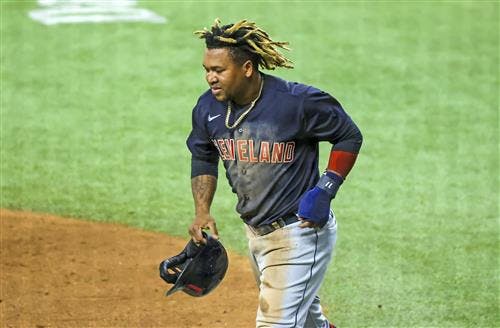 The trade market has always been a popular way for teams to improve their rosters ahead of, or during, the regular season. That shouldn't change in 2022, even with Major League Baseball's current work stoppage throwing a wrench into clubs' negotiating plans.
With that being said, here are 15 American League players who could end up in different uniforms this season.
Baltimore Orioles: Trey Mancini, 1B/DH
Projected 2022 salary: $7.9 million
Trading Mancini after his well-documented recovery from colon cancer would be an unpopular decision, but the AL Comeback Player of the Year might be too expensive for the rebuilding Orioles. The 29-year-old is projected to earn $7.9 million through arbitration, which would make him appealing for a team with a larger payroll.
Boston Red Sox: Bobby Dalbec, 1B
2022 salary: $575,000
Dalbec finished strong after an inconsistent debut campaign as the Red Sox starting first baseman, but he was essentially absent from the postseason with Boston opting to play Kyle Schwarber instead. With Triston Casas close to MLB ready and the Red Sox linked to Schwarber and Freddie Freeman in free agency, now might be the time to sell high on Dalbec.