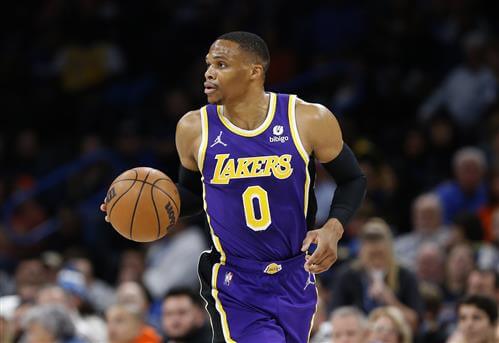 In the NBA, the Battle of Los Angeles has never been much of a battle at all.
The Los Angeles Lakers have been synonymous with success. Since the 1970s, they've been a factor in the race for the Larry O'Brien trophy as often as they haven't been. When the Lakers aren't good, it's an anomaly.
Meanwhile, the LA Clippers had the opposite perception for a long time. Throughout the 1990s, this team was the laughing stock of the National Basketball Association. It begs a question:
Who's laughing now?
The Clippers are widely expected to contend for the NBA championship in 2022-23. On the other hand, the Lakers would shock the world by doing the same.
The LA Clippers could still use a point guard, while the Lakers badly need players who fit alongside LeBron James.
Could these two sides make a deal this summer?
Los Angeles Lakers Receive: F Marcus Morris Jr., G Luke Kennard, G Reggie Jackson
LA Clippers Receive: G Russell Westbrook, 2027 First-Round Pick (LAL)