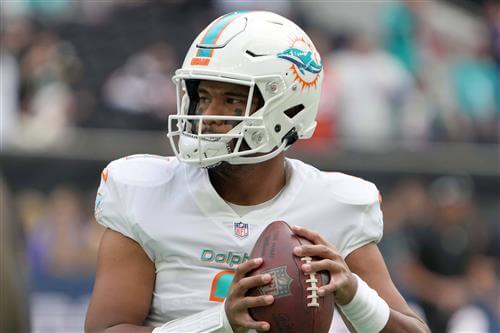 Prepare yourself for the rare NFL midseason blockbuster. According to reports, the Miami Dolphins, Houston Texans, and Washington Football Team are closing in on a three-team exchange that would send embattled QB Deshaun Watson to Miami and QB Tua Tagovailoa to Washington.
Rumors of a Watson-to-Miami trade have been swirling for weeks, despite the fact that Watson's playing status remains uncertain as he faces 22 civil lawsuits alleging sexual assault or misconduct. Watson, 26, has been inactive for gamedays this season, though he was present at camp and has been working at the team's facility.
Earlier on Wednesday, John McClain of the Houston Chronicle reported that the Texans and Dolphins were finalizing a Watson trade and could have a deal done this week.