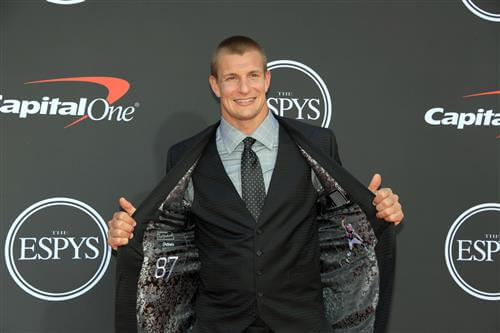 Former New England Patriots tight end Rob Gronkowski retired from football back in March following the team's latest Super Bowl victory.
Some are surely convinced that Gronk will return to football at some point this year. And the fact he's set to make an announcement on August 27 about his "next chapter" is pretty interesting (and convenient) timing.
So, what do you think he's going to announce? Is he going to Hollywood to star in "Hobbes & Shaw & Gronk"? Is the WWE offering him a full-time role? How about writing some memoirs?