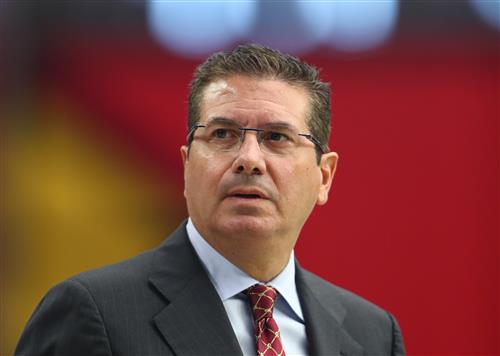 There's plenty of smoke surrounding Washington Commanders owner Daniel Snyder. Even in the absence of the confirmed existence of an actual fire, the smoke is getting the attention of his partners.
As reported by Jarrett Bell of USA Today, one NFL owner said that the group is "counting votes" as to Snyder.
It would take 24 votes to get rid of him. Of course, that would be just the beginning, not the end. Snyder would surely fight hard to not be forced to sell his business. Although the various members of Club Oligarch accept the rules of life in the league, the antitrust violation that would come from 24 or more business owners forcing another business owner to sell his or her business is hiding in plain sight.
Still, the rest of the owners are moving toward their breaking point with Snyder.
This isn't new. We've reported on multiple occasions that Snyder is on thin ice. During Super Bowl week, we confirmed past reporting from 106.7 The Fan in D.C. that, if the league had asked attorney Beth Wilkinson for a written recommendation at the conclusion of her 10-month investigation into chronic workplace misconduct in Washington, she would have recommended that Snyder be forced to sell.
The league retained Mary Jo White, not Wilkinson, to investigate more recent claims of misconduct made against Snyder by former Washington employee Tiffani Johnston. We reported on the day of Super Bowl LVI that, "As one ownership-level source recently put it, the Johnston allegations could be the straw that breaks the camel's back for the league, prompting Snyder's partners to take steps to push him out."
That was before the allegations of financial improprieties. Those allegations included a claim from a long-time employee that money was being kept from Snyder's partners.