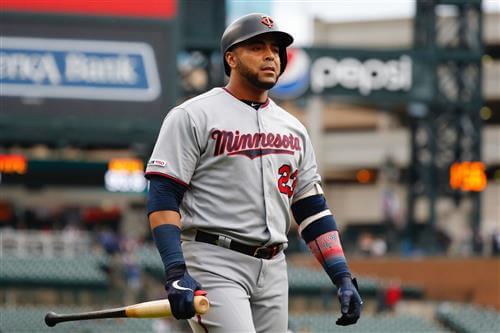 The Twins and Nelson Cruz have expressed mutual interest in extending their relationship, although it sounds as though that could require a multi-year offer out of Minnesota. LaVelle E. Neal III of the Minneapolis Star-Tribune writes that Cruz is "believed to be seeking a two-year deal" as he sits on the cusp of a return trip to the open market.
That the 40-year-old Cruz hopes to play another two years is notable in and of itself, although that doesn't register as a huge surprise given his continued production at the plate. Cruz posted a superlative .303/.397/.595 slash with 16 home runs as the Twins' DH in 2020 and has raked at a .308/.394/.626 clip overall since signing in Minnesota prior to the 2019 season. That contract was a one-year, $14.3M deal with a club option for 2020. In total, he's banked $26M in his two years with the Twins.
At present, the uncertainty surrounding the universal DH keeps Cruz's market fairly small. He's played just nine games in the field since Opening Day 2017 and never played the outfield for the Twins. As such, Cruz would need an AL club with a win-now mindset, DH at-bats to spare and a willingness to spend.