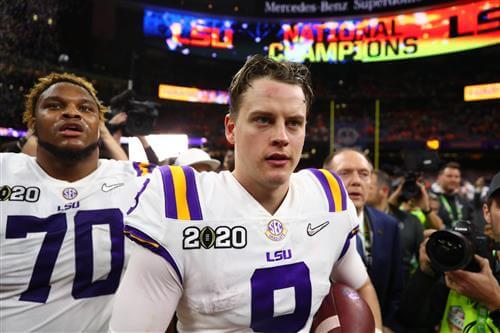 Years from now, the details will be blurry. The memories will be in short supply.
It will sound impossible, but the Superdome was silent on the night LSU broke its 12-year championship drought. It will sound implausible, but the Heisman-winning quarterback sucking on a cigar couldn't move the chains.
Joe Burrow opened Monday's national championship game with back-to-back three-and-outs. The highest-scoring team in the nation's third drive also ended with a punt.
The plans that had worked to perfection were crumbling against an opponent which hadn't lost in two calendar years, 12 months removed from embarrassing the greatest dynasty in college football history.
Clemson scored first. It had won 50 straight games when scoring first. In the second quarter, Clemson led by 10. It was LSU's largest deficit of the season, its first deficit since Oct. 26. Trevor Lawrence had never lost and looked like he never would, sculpting the foundation for the greatest college career of all time.
Then, Burrow solidified the greatest season the sport has ever seen.