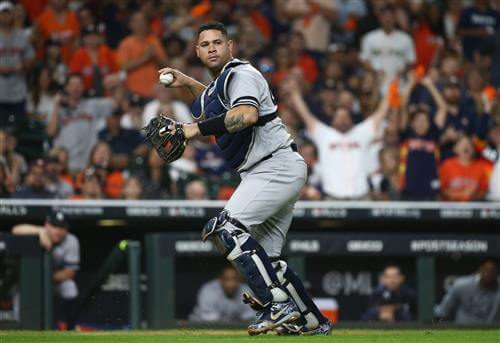 In between tracking the talks between the owners and players about what a possible 2020 season could deliver, The Post is looking at five Yankees who could benefit from a shortened schedule and the possibility of rosters expanding from 26 to 30.
When it was apparent the season wasn't going to get off the ground until July, a popular phrase attached to the Yankees was "blessing in disguise'' because Aaron Judge, Giancarlo Stanton, Aaron Hicks and James Paxton weren't going to be ready for the original Opening Day.
Well, as of May 22, Judge wasn't yet taking batting practice at George M. Steinbrenner Field in Tampa where Miguel Andujar, DJ LeMahieu and Stanton were participating in BP. Paxton's expected return date from February back surgery was late May or early June, so he should be ready if the season opens. Stanton appears to be on track for the first game and Hicks could soon follow.
Here are the five players identified by The Post who will benefit the most from a shortened schedule if it is 81 games or fewer. All decisions are predicated on the players avoiding injury.
Gary Sanchez
When a six-month grind turns into a three-month gig, players with chronic lower-body injuries benefit. That goes double for a thick-legged catcher like the 27-year-old Sanchez, who has been limited to 195 games in the past two seasons due to two stints on the injured list each year.