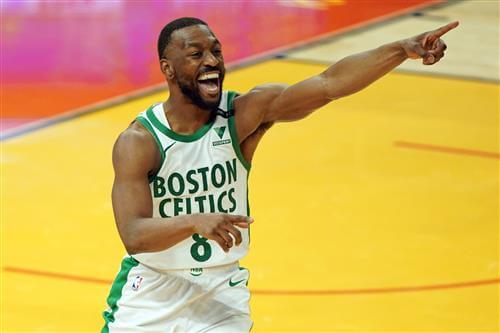 The Kemba Walker experiment in Boston seems to be coming to an end. Sources said the Boston Celtics and Walker are likely to move forward from their relationship this offseason in a mutual agreement between the parties.
The once promising young Celtics who were so close to the NBA Finals are now in the middle of a potential blowup. Their season went so poorly that the organization decided to shake up the front office, the coaching staff and player personnel.
Brad Stevens stepped down as head coach, and Danny Ainge stepped down as president of basketball operations. Sources said the team will keep Jayson Tatum and Jaylen Brown, but Walker will be a part of the shakeup. And the feeling is mutual between Walker and the organization.
Walker helped push the Celtics to Game 6 of the Eastern Conference Finals in 2020, but they fell short to a surprise Miami Heat run. Despite that success, Ainge was ready to move on from Walker within the point guard's first year.
Sources close to the Celtics revealed Ainge sought to trade Walker, and Jrue Holiday was the target. Holiday ended up with the Milwaukee Bucks, who are now in the second round of the playoffs.
A source close to Walker said he was hurt by Boston's efforts to trade him, which created a rift in the Walker-Ainge relationship. Walker has a great relationship with his teammates and looked forward to being a veteran mentor to Tatum and Brown, but the same can't be said about Walker and the front office. He no longer feels wanted.