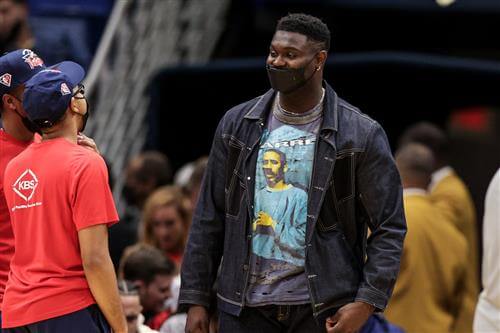 The New Orleans Pelicans should probably just rip off the adhesive bandage and trade Zion Williamson now. There is currently no timetable for his return to the court this season and the Zion-less Pelicans are off to a 8-21 start. There is no reason for optimism.
Even if Williamson does get healthy, this season is lost. The Pelicans could climb into the play-in tournament, in theory, but their ceiling is currently get destroyed by the Phoenix Suns or Golden State Warriors who have a combined 10 losses this season. Rough math says the Pelicans have already lost twice as many games.
That takes us to next season when he will become eligible for his big rookie extension. Will he become the first person to turn down the money? Or maybe worse for the Pelicans - will he sign it?