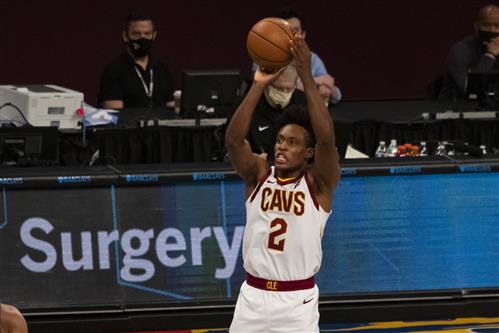 The Cleveland Cavaliers started the season in an unexpectedly great way. Many analysts expected the Cavs to be in the bottom of the Eastern Conference, but they are currently 9-8 and they have the Rookie of the Year frontrunner in Evan Mobley. However, a huge setback hit them in the midst of this good start. Their young star guard, Collin Sexton, fell down with a torn meniscus and he is out for the season. While this is a huge setback, obviously, the Cavaliers have the assets to pursue a trade and try to find a solution for this season in the trade market. Thus, here are three guards the Cavs must target to replace Sexton!
Cavs trade targets after Collin Sexton injury
Terrence Ross, Orlando Magic
The first choice might be the Magic wing, Terrence Ross. In the current Cavaliers setup, it is Darius Garland who is the primary facilitator, along with Ricky Rubio. Thus, Sexton did not do a lot in terms of getting his teammates involved. With this in mind, bringing in a guard who will be a scoring option would be preferable. Ross is having a down year this season but that should not be the concern of the Cavaliers at this point.
With the Cavaliers standing at 22nd in offensive rating and 24th in three-point percentage in the NBA, bringing in a shooter would be great for the squad. Out of the entire roster, only Garland and Cedi Osman shoot an average or above-average percentage on a larger number of attempts. For Garland, it is 38% on 7.2 attempts, and for Osman, it is 41.4% on 5.8 attempts. Ross, on the other hand, is a proven shooter who, once again, is having a down year in terms of numbers, but a change of scenery and a place where he can have more to do in the offense might be the facilitation he needs.