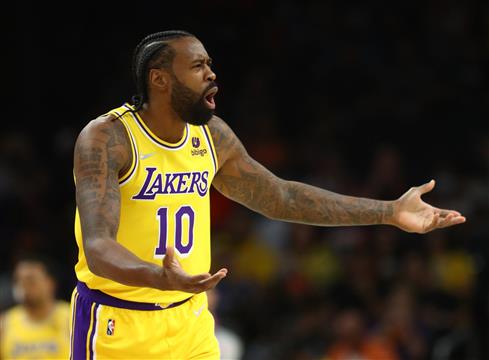 Throughout an NBA season, we often see various media outlets propose hypothetical trades. Of course, not all of those hypothetical trades come to fruition, but there are times where real trades with a similar framework to a proposed trade do end up happening.
There has been a recent trade proposed by the Instagram page knicks_wrld, which was reshared by another Instagram page named basketball. The trade featured Russell Westbrook moving to the Knicks. Here is the hypothetical trade package:
New York Knicks Receive: Russell Westbrook, DeAndre Jordan
Los Angeles Lakers Receive: Kemba Walker, Evan Fournier, Kevin Knox, Nerlens Noel
Fans had some reactions of their own to the proposed trade, and it is clear from the comments that the reactions were quite mixed. Obviously, no trade is going to make every single person happy.