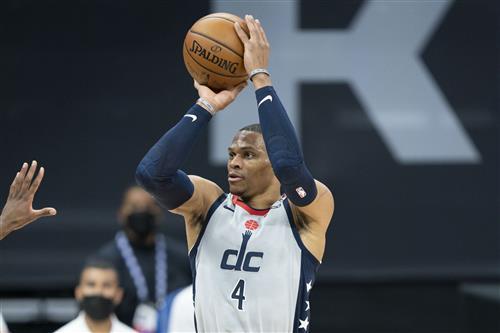 Russell Westbrook is struggling to lead the Washington Wizards to the playoffs alongside Bradley Beal and even though they have collected a couple of good wins recently, things look very complicated for the capital team.
The team's front office could be ready to start a new chapter without Russ and Beal. They have a couple of young players that can create a competitive squad in the future and that should kick off a rebuilding process for the Wizards, who have tried to compete in the East but things haven't gone in their favor, not even when John Wall was part of the team.
A lot of people believe they should ship Bradley Beal and see what they can get in return for the All-Star shooting guard but Greg Swartz of Bleacher Report believes Russell Westbrook should get traded first.