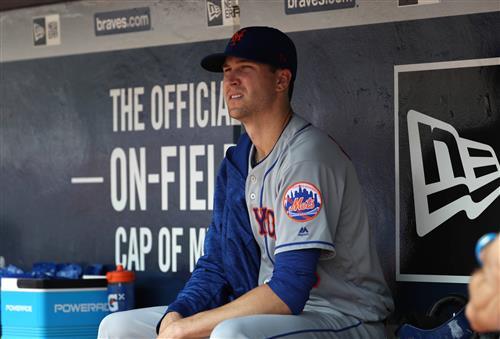 Jacob deGrom to the Yankees chatter won't go away.
Last week, Jon Heyman of FRS Baseball talked to officials on both sides about the potential of a deal going down before the July 31 trade deadline. The idea of it actually coming to fruition seemed bleak, partially because of who the Yankees could be unwilling to offer in a deal.
The suggestion made at least in broadcast circles was that the Yankees should trade wunderkind infielder Gleyber Torres for deGrom. But as to that, one Yankees person said it won't happen for two reason: 1) They'll never trade (deGrom) to us, and 2) We're not trading Gleyber Torres or Miguel Andujar.
In the case of Torres, the Yankees are correct. Brian Cashman understands what he has—and what the repercussions would be.
But as far as Andujar? That's a different story.