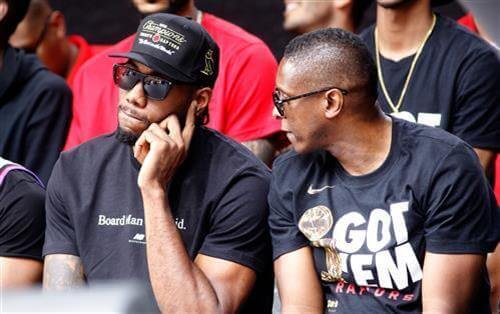 Kawhi Leonard did what he was supposed to do during his one season with the Toronto Raptors, as he led the franchise to its first championship, beating the Golden State Warriors in the NBA Finals in June.
The NBA Finals MVP left Toronto in free agency, though, signing a three-year max contract with the Los Angeles Clippers.
Leonard was believed to be considering the Clippers, Lakers and Raptors in free agency, though a new report reveals otherwise.
Joe Vardon of The Athletic reports that, while Toronto is gracious for everything Leonard did, some are "privately upset" with his free agency, as they believe he used the Raptors as "leverage."