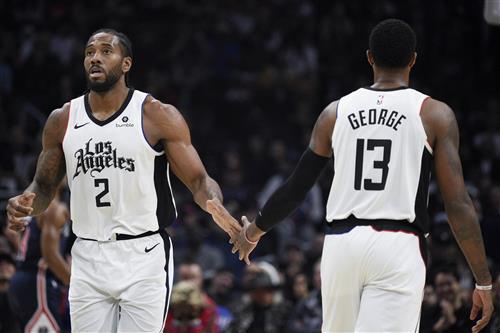 6-42
That's what Paul George is shooting this season on shots with four or fewer seconds left on the shot clock.
I know what you're thinking: that's bad.
Bad news, Clippers fans: It's far worse than bad.
In fact, of the 226 players who have taken at least 25 such shots this season, George ranks dead last.
When Kawhi Leonard opted to sign with the Clippers after winning the NBA title last June with the Toronto Raptors, he did so for a variety of reasons. One of them? To play with a second established marquee star that could take some pressure off of him during big spots. While the Raptors won a championship with a very solid supporting cast around Leonard, absent was the type of player who could reliably and single-handedly take over a game at a moment's notice.
Kyle Lowry and Pascal Siakam each had their moments. Fred VanVleet received a Finals MVP vote. Even Serge Ibaka brought the goods for key stretches during the Game 7 rock fight with the Philadelphia 76ers.
And yet time and again, despite the collective team effort required to get the job done, it was Leonard who survived an NBA battle of attrition to cross the finish line and take the checkered flag.